In support of the water sector reform process, the Government of Croatia, has initiated an important activity to reduce water losses in the water supply system and enhance the capacity of public water service providers. This will contribute to increased operational efficiency and financial sustainability of the Croatian water services sector and enhance water security and resilience of service provision across the country.
The project primarily focused on developing a National Water Loss Reduction Action Plan (NLRAP) and support to the Ministry of Economy and Sustainable Development (MESD) and Croatian Waters (CW) in the implementation of this challenging modernization process.
The results of this project will be presented at a final conference Navigating Water Loss & Enhancing Resilience in Croatia, in Zagreb on November 21, 2023.
The project is funded by the European Union via the Technical Support Instrument and implemented by the World Bank in cooperation with the European Commission's Directorate General for Reform Support (DG REFORM).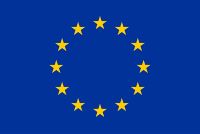 Speakers
---
Elizabeta Kos: Aktualnosti zakonodavstva u sektoru vodnih usluga
Zoran Đuroković: Program Smanjenja Gubitaka u Republica Hrvatskoj
Ksenija Matošović: Gubici u sustavima javne vodoopskrbe u Republici Hrvatskoj
Raimund Mair: 22HR06 Croatia support to reduce water loss within the reform of the water sector
Vesna Grizelj Šimić: 22HR06 Potpora smanjenju gubitka vode u okviru reforme vodnog sektora u Rebuplici Hrvatskoj
Gary Wyeth: Leakage management benchmarking – a comparison of utility performance, investment, and best practices
Francisco Machado: Water sector development and approaches on NRW reduction in Portugal
Valter Batel: Služba istraživanja gubitaka vode
Mario Mihovilić: Primjer dobre prakse u uspješnoj kontroli gubitaka vode Zagorski vodovod -Zabok