Late in 2022, Montenegro's first D-LeaP training program "Improved Non-Revenue Water Management in Water Utilities" was successfully completed. It is a promise for the future in a country that incurs water losses in the 60% region in its networks.
NRW is short for "non-revenue water" and translates as losing water, energy and lots of money through leaky water network pipes. This problem is omnipresent in utilities and networks everywhere around the world, but loss levels vary hugely.
Incurring water losses well above 60% across its utility networks, Montenegro is high up there among the nations in urgent need of a comprehensive NRW fix. Last year, the Waterworks Association of Montenegro (AWM) and the Union of Municipalities of Montenegro (UoMM) took an important step forward, jointly launching the D-LeaP training program "Improved Non-Revenue Water Management in Water Utilities" on a national level.
This six-month training program is divided into three workshops, with homework in between, and permanent trainer support for all participants. It demonstrates the impact of non-revenue water on the bottom line of the participating utilities, provides specific tools for a hands-on diagnostic approach and teaches tried and tested ways to mitigate the operational and financial damage.
The curriculum has been developed in cooperation with a Technical Partner, Una Consulting, for delivery by national or subregional Hubs, in the local language.
Montenegro implemented this program for the first time in spring 2022 with support and funding from IAWD under the Danube Water Program, the Regional Capacity Development Network RCDN, the Government of Montenegro through the Ministry of Sustainable Development and Tourism, and the participating utilities through participation fees. Six utilities joined the first course: PUC Bijelo Polje, PUC Budva, PUC Plav, PUC Rozaje, PUC Herceg Novi, PUC Kotor.
Six months later, Montenegro's leak fighter class of 2022 gathered for a last and final workshop at the "Bianca" hotel in Kolašin, back to back with a meeting that brought representatives of the nation's local government units and public utility companies together in search of common ground and mutual understanding as a reliable basis for efficient non-revenue water management.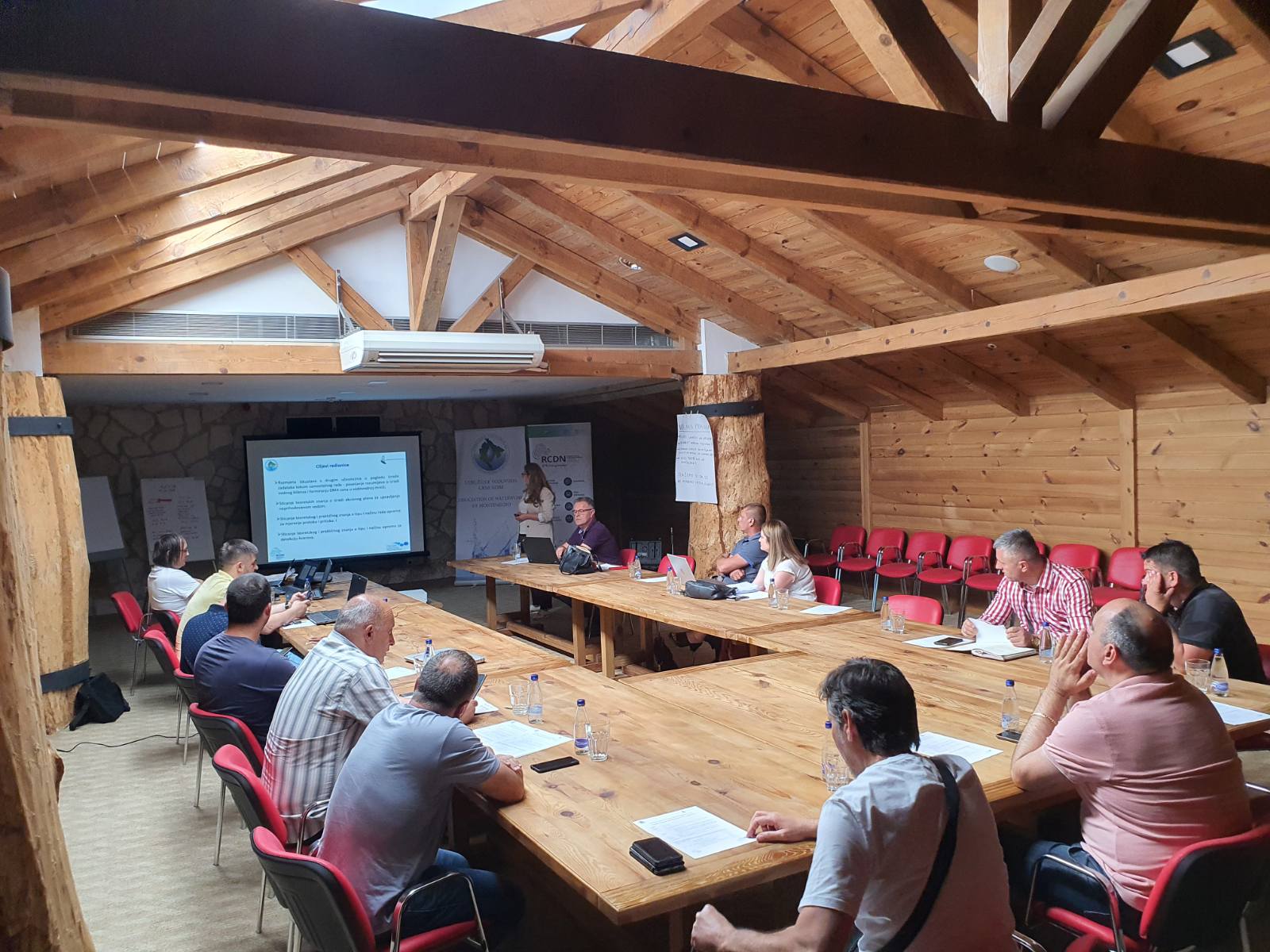 Darko Kovač, Head of the Waterworks Service at PUC Nikšić acted as chief trainer, with expert support provided by Sead Badnjević from Una Consulting, and Vesna Muslić from Aquasan.
During the workshop, PUC Budva presented its NRW Program and NRW Management Action Plan, both compiled in the course of the training, pointing out an interesting detail that illustrates the value of the program: During the implementation of their new NRW Program, the management realized that certain data that are critically important for NRW management had been in the possession of the Budva PUC all along, all that remained was data consolidation and in-depth analysis.
Readers motivated by this anecdote to consider participation in the next training in their area are kindly invited to read more about the program under the link below and review, if the NRW program is offered in their country.