How do you top a conference dinner on the beautiful blue Danube? It's simple - take to the sea. On 3 to 5 October, IAWD member AWM, the Association of Waterworks of Montenegro held the fourth edition of the Montenegro Water Conference. IAWD and the Danube Water Program were there, and we were treated to a rich, exciting program, including a conference dinner on a boat cruising Kotor Bay.
The Association of Waterworks in Montengro is a very active IAWD and DWP partner, engaging in capacity building initiatives supported by the Danube Water Program and the regional capacity building network RCDN+. Currently, AWM prepares a second edition of the successful non-revenue water course, scheduled for 2024.   
AWM is also an experienced event host, and the Montengro Water Conference has earned a prominent place in the event calendar of the region's water sector. The first October week of this year saw the fourth edition, held at the Hotel "Mediteran" in Budva.
As always, the conference program was very up to date. Sessions on "Inflation and Sustainability of Water Service Utilities", "Climate Change", "Maturity and Financing of Infrastructure Projects" and "Sludge Management and Circular Economy" reflected the problems the sector is currently facing, and sessions on "State-of-The-Art technologies and digitalization" and "Regional Cooperation and Capacity Building" dealt with coping strategies.
IAWD and DWP were featured on the podium, with IAWD Head of Secretariat Katerina Schilling presenting the Danube Learning Partnership (D-LeaP) during the Capacity Building session and DWP Program Leader Raimund Mair discussing the Technologies and Digitalization. 
The conference was well-attended, the talks were lively, and the hospitality was excellent. The organizers even managed to top the memorable river cruise conference dinner of this year's Danube Water Conference, taking the participants on an evening cruise in the famous Bay of Kotor.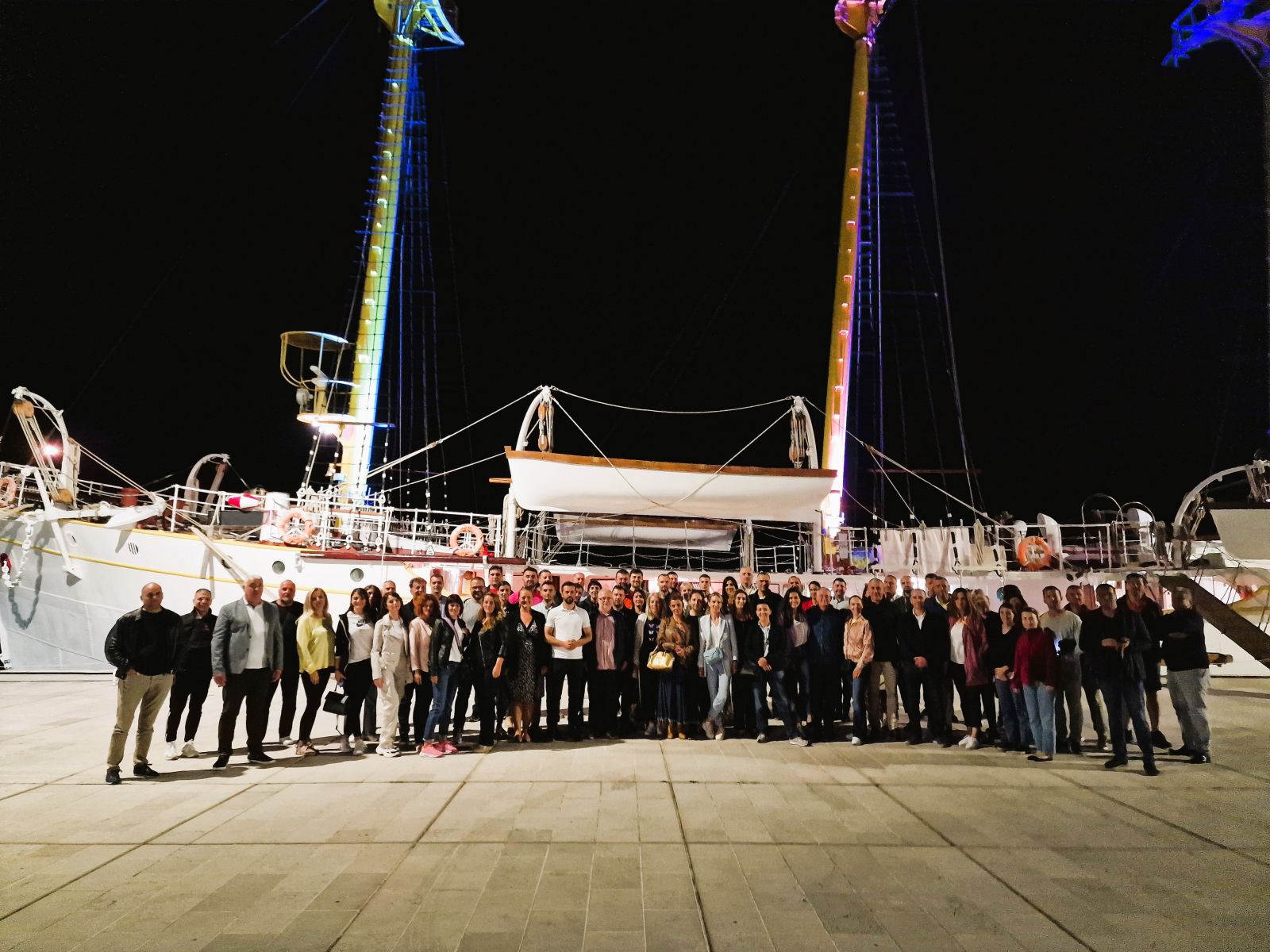 In short – it was all on water, even the social program, and if you weren't here this time, we honestly recommend that you make time and set course to the next edition of the Montenegro Water Conference.