We proudly present the "Member of the Month" special feature series that provides insights into the work of our members, the successes they achieve, the challenges they overcome, and the thinking behind their IAWD memberships.
We introduce "Member of the Month" because we all know very well that IAWD's success is driven by lively communication, mutual support and shared know-how and experiences. The better we get to know each other, the more positive energy feeds into our community.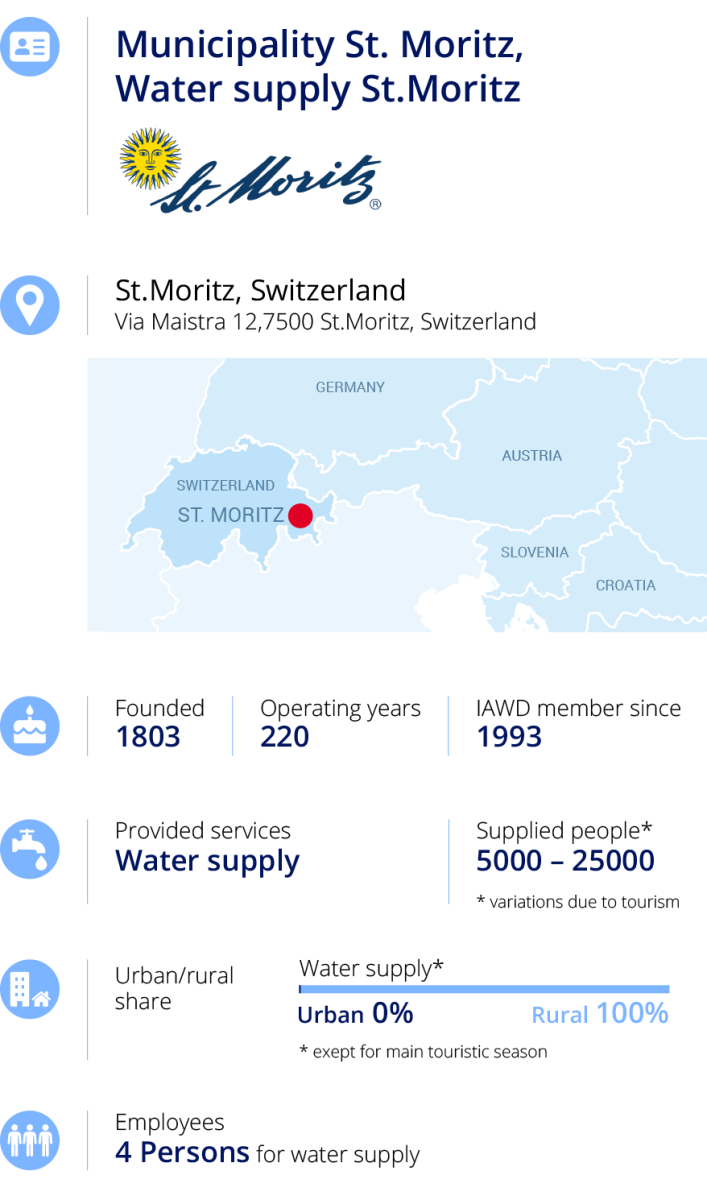 The company's mission
Without water no life.
Since when is your utility operating?
The first water catchment in the area dates back to 1400 BC. The municipality as it is today exists since 1803 and water services have been provided since then. 
Three figures and facts
The highest spring arises at 2490 meters above sea level!
Big difference in water consumption between the low season 2000 m³ per day and the main season 8000 m³/day.
1000 liters of drinking water only cost you 1 swiss franc which is the same as 1 euro or 1 Us Dollar.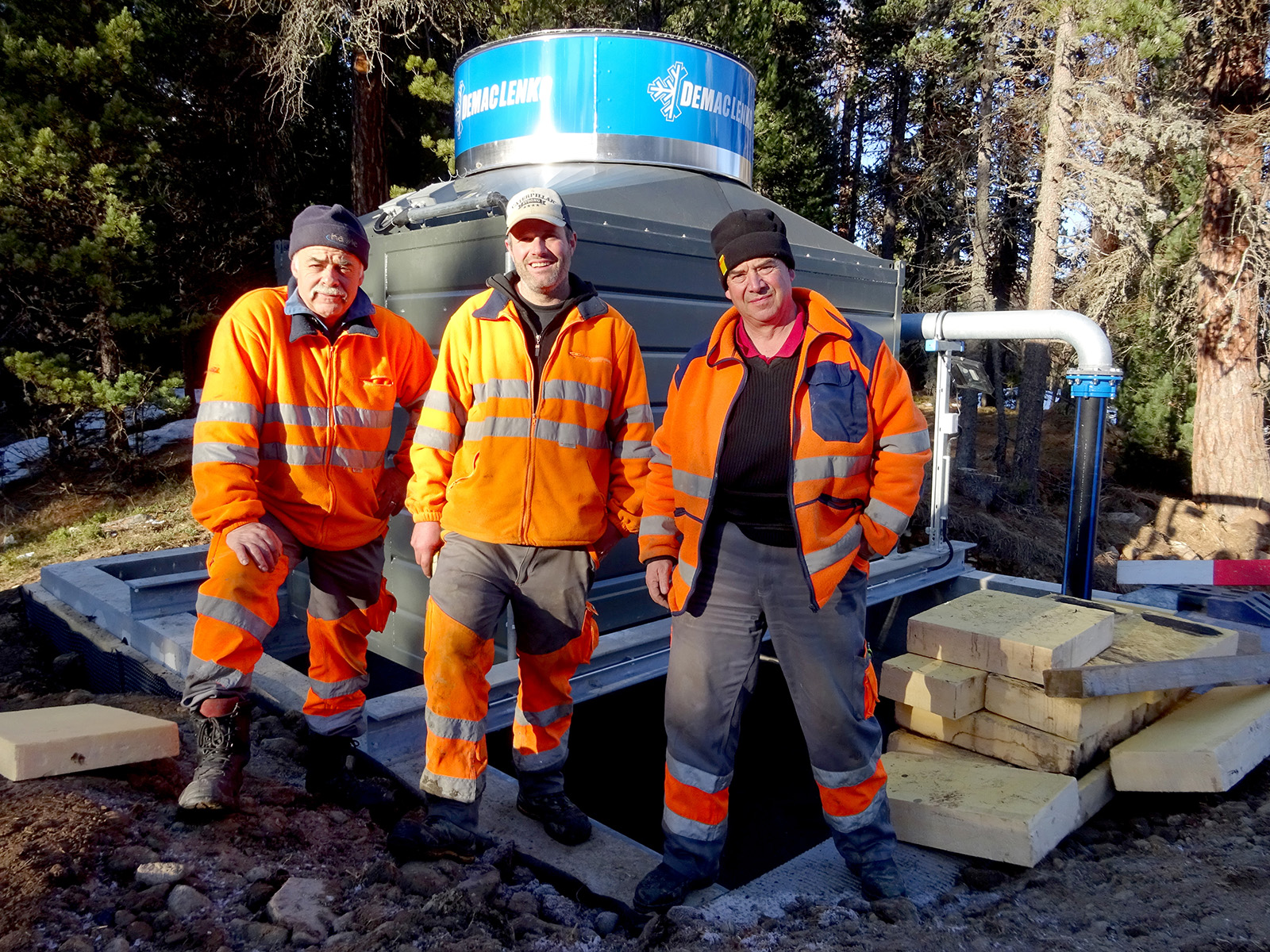 Why should young people work in the water sector?
As more laws and regulations are coming, the more people we can hire… you never run out of work!
Why did you become an IAWD member?
St. Moritz was one of the founding members 30 years ago. Its president at that time, Corado Giavanoli, had the idea of an organization that works for the quality and quantity of water supplies. Therefore, the municipality supported IAWD in order to provide water supply and sanitation services to as many residents of the Danube region as possible, as the municipality of St. Moritz has been able to offer to its residents and guests.