We proudly present the "Member of the Month" special feature series that provides insights into the work of our members, the successes they achieve, the challenges they overcome, and the thinking behind their IAWD memberships.
We introduce "Member of the Month" because we all know very well that IAWD's success is driven by lively communication, mutual support and shared know-how and experiences. The better we get to know each other, the more positive energy feeds into our community.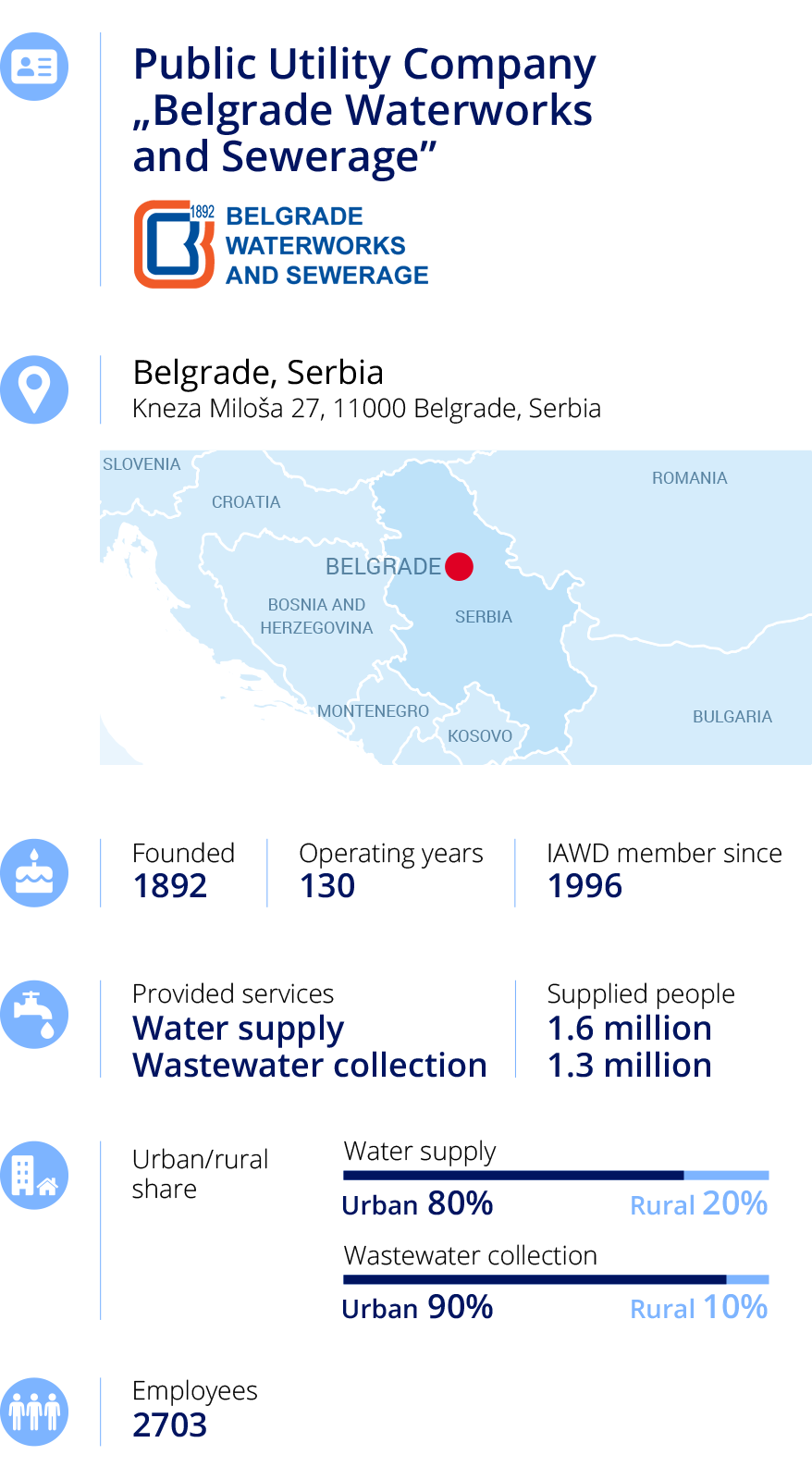 The company's mission
Supply of sufficient quantities of quality drinking water to all the consumers and efficient removal of wastewater maintaining the environmental, economic, engineering and process criteria of sustainable development.
Three figures and facts
The water supply network length is 4016 km, which is the distance from Belgrade to Dubai, and the length of the sewerage network is 2700 km, as is the distance from Belgrade to Lisbon.
Implementation of Asset Management in BWS commenced 16 years ago and currently, 99% of the water-supplying network has been digitalized in the Asset register.
595 employees with a university degree, 68 civil engineers and 112 women employed as engineers in the area of water supply and sewerage
Why should young people work in the water sector?
Currently, it is the most complete and tempting job in the area of engineering where one can combine fieldwork with the implementation of contemporary software solutions.
Why did BWS become an IAWD member?
BWS was one of the founders of IAWD and an official member since 1996 when the first Board meeting was held in Belgrade. The idea of collaboration and exchange of knowledge, know-how and support among colleagues in Danube region water supplying companies has remained true until the present day.