Step by step, we all are approaching operational normality again: After two years of contact restrictions and teleconferencing marathons, the Bulgarian Hub of the Utility Benchmarking Program (UBP) invited members and friends to an International Work Visit – and found an enthusiastic echo.
UBP Danube Hub Coordinator Aleksandar Krstic and guests from Albania, Austria and Serbia joined altogether 25 participants from the Bulgarian UBP Hub, among them BWA President Ivan Ivanov, International Affairs Secretary Dimitar Mihalkov and Bulgarian Hub Coordinator Silviya Petkova. Most of the participants hailed from the five Bulgarian utilities that took part in the 2021 cycle of the Bulgarian UBP Hub.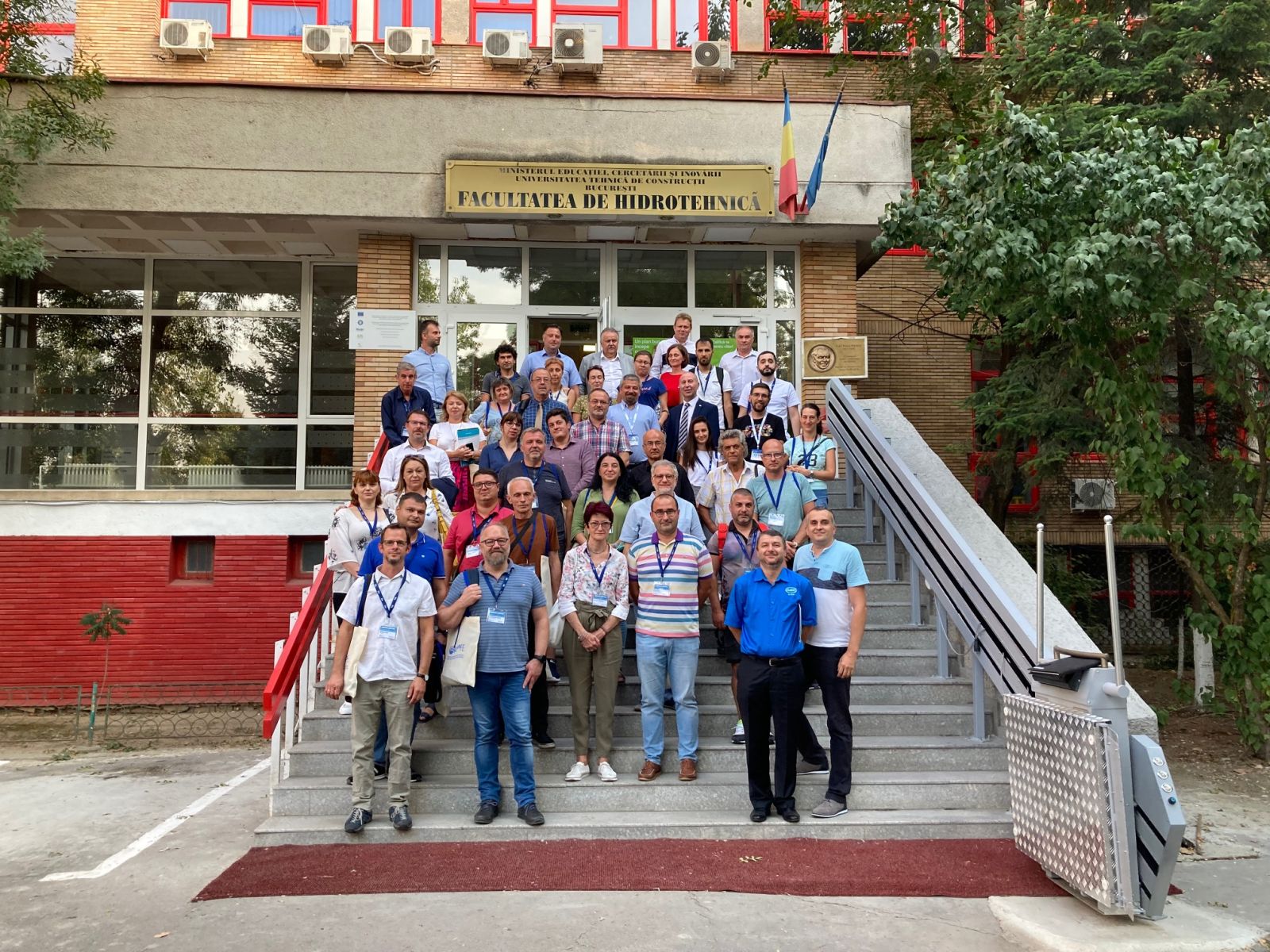 Starting on 29 August, the three day tour program focused on best practices in water utility operation, offering a mix of presentations and field trips to, e.g. the Technical University of Bucharest, the Rosu Water Treatment Plant and the Wastewater Treamtment Plant Bolintin. First and formemost among the event's hosts was Apa Nova București, IAWD member and a part of the Veolia Group. This company has been managing water resources, water treatment and distribution network, wastewater and rainfall water in the Municipality of Bucharest since 2000, and has succeeded in bringing the water supply and sewerage system of the Municipality of Bucharest to highest European standards. The required reengineering and organizational transformation has earned Apa Nova a trophy for Best Business Transformation Project Worldwide at the OPEX Business Transformation World Summit 2019, the most prestigious international event in the field. The company enthusiastically supports the efforts of the Utility Benchmarking Program, because benchmarking, collecting performance indicators and comparing those among utilities of similar size and conditions, is the shortest, most promising route to sustainable performance improvement.
The UBP is a mainstay of the Danube Learning Partnership. It aims at establishing sustainable benchmarking routines in Southeast, Eastern and Central Europe operating on both the national/subregional and the Danube regional level. In total, four national/subregional Hubs have been created, focusing on utilities in Kosovo & Albania, Bulgaria and Ukraine as well as the whole Danube region (Danube Hub).
The program assists utilities in introducing best data collection and reporting practices and in identifying areas where performance improvement is needed. The ambition is to enlarge the network of utilities that jointly work on improving their services over time – which is why everybody greeted the return of "live" work visits and best practice exchanges with special enthusiasm: Benchmarking is the future – and getting together again means returning back to the future.