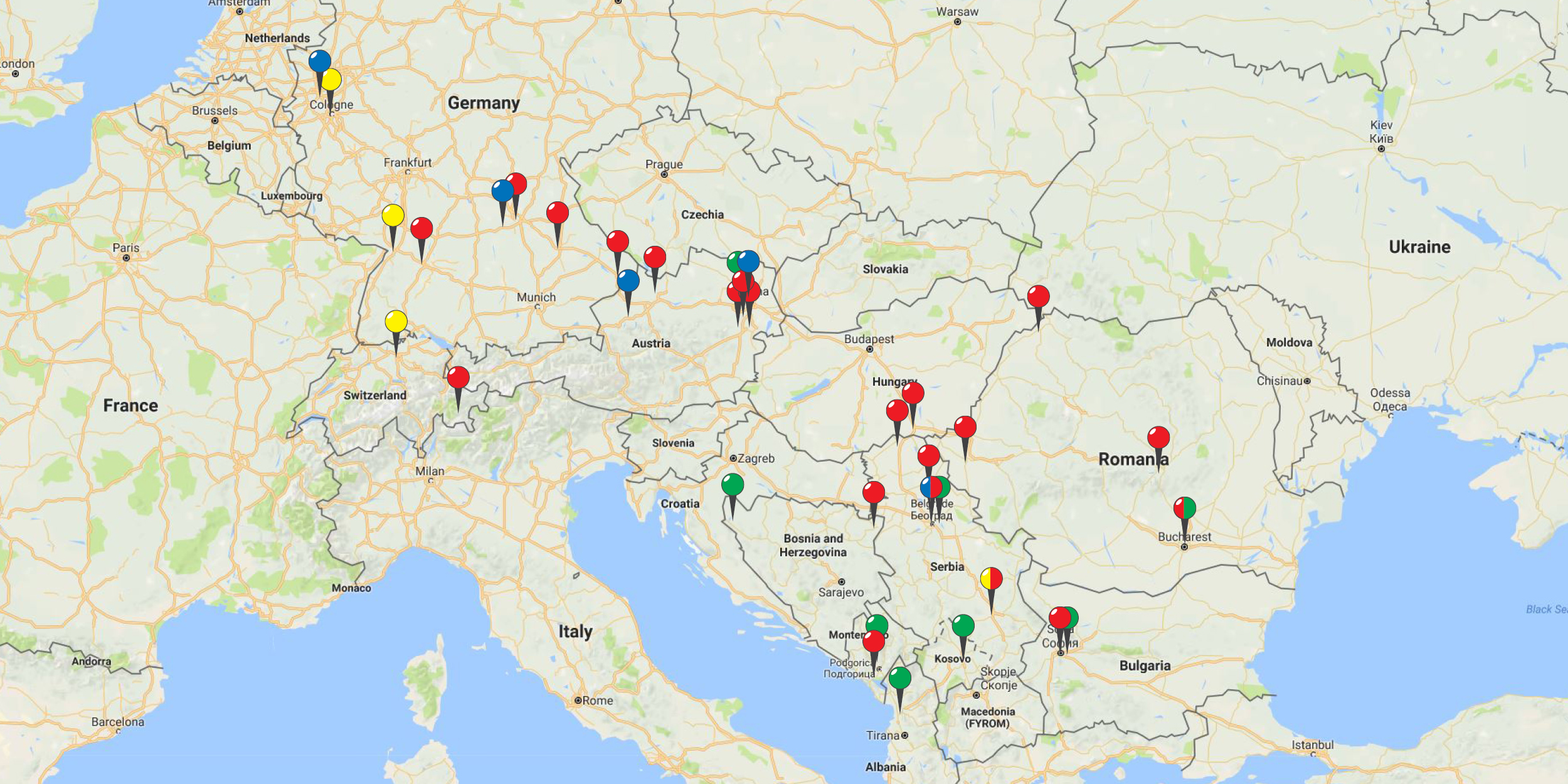 Energie AG Oberösterreich Wasser GmbH
Wasserleitungsverband der Triestingtal- und Südbahngemeinden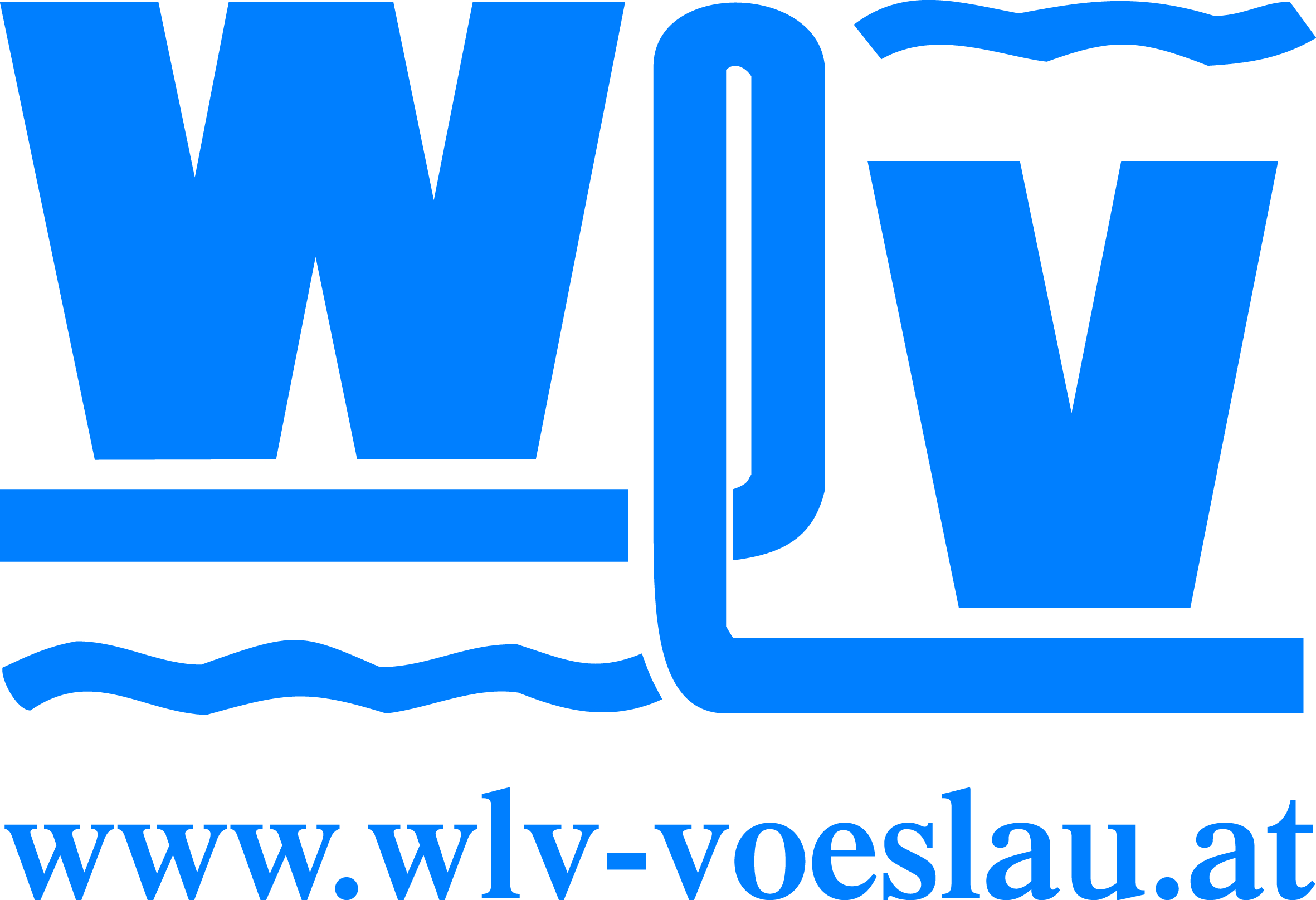 The Water Works Association (WWA) supplies the municipalities in the Triesting valley and along the Southern Railway (Südbahn). The association comprises 29 incorporated municipalities, in which water supply is provided from the spring to the tap, i.e. to the final consumer. It is a public corporation with its headquarters in Bad Vöslau.The plenary session, the board and the chair are the institution of WWA.The members of the plenary session are the mayors of the incorporated municipalities.The board consists of eleven members. These are the chair, the deputy chair, and nine further members. They are elected  by the plenary session. The chair is the association´s public representative.
The internal Management is subject to director and deputy director.
The WWA is completely self-sufficient and does not receive any subsidies whatever. No dividends accrue to the municipalities, profits remain with the association and are set up as reserve funds for future investments. All operating expenditures, amortization charges, loan repayment, the build-up of reserves, etc., are exclusively financed out of revenues. These arise from water bills, access charges and fees for water metres.
The association supplies a total of about 37.000 households with water, which corresponds to some 130.000 individuals.
Contact:
Badnerstraße 88, A-2540 Bad Vöslau
Phone: 02252/76273
Fax: 02252/76167-44
Mail: wlv@wlv-voeslau.at
Website: www.wlv-voeslau.at
CEO: Franz Gartner 
Founding year: 1927
Member of IAWD since: 1994

Water distribution (m³/year): ~11.500.000
Wasserleitungsverband Nördliches Burgenland
A.D. Vodovod i Kanalizacija Bijeljina
Regensburger Energie- und Wasserversorgung AG Co KG (REWAG)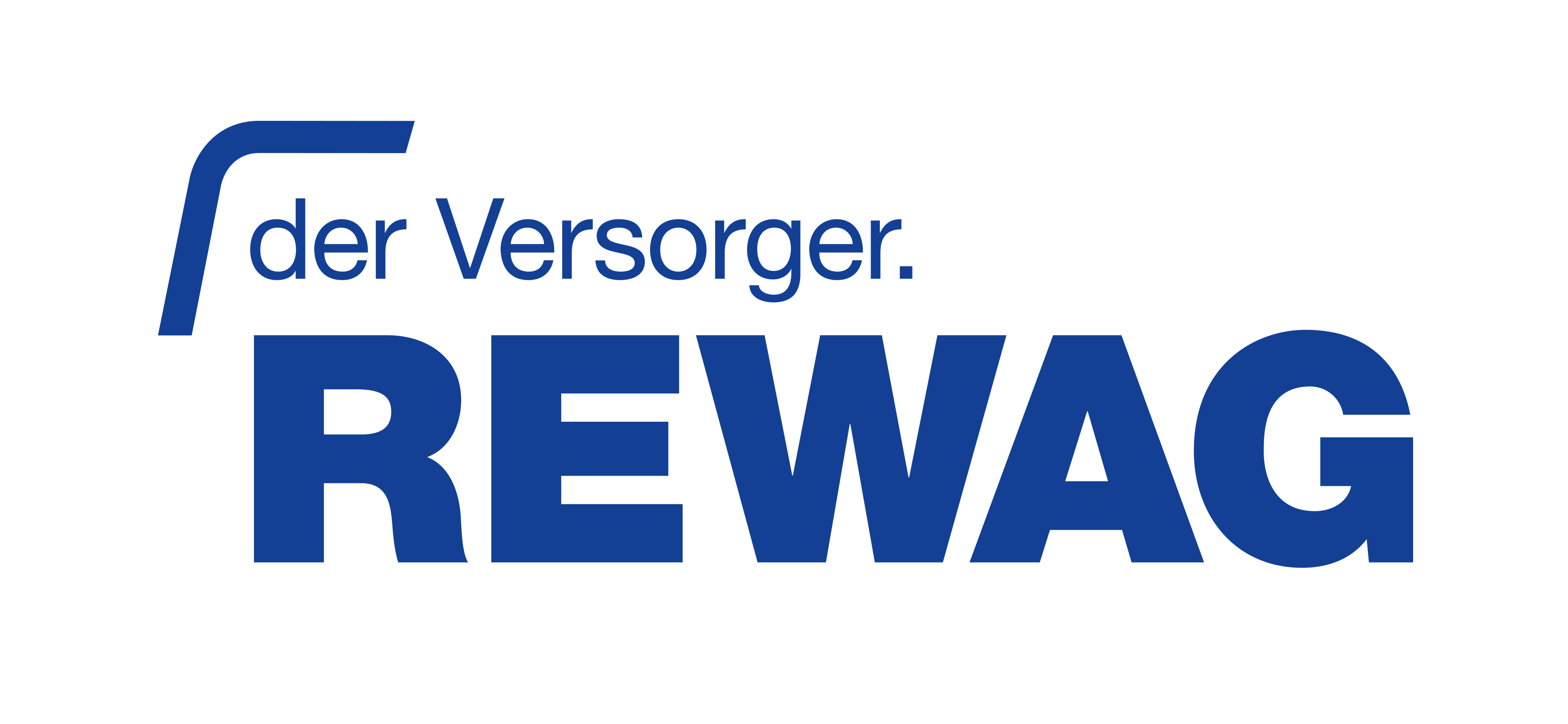 Contact:
Greflingerstraße 22, 93055 Regensburg
Phone: 0941-601-0
Fax: 0941-601-2550
Mail: info@rewag.de
Website: www.rewag.de
CEO: Olaf Hermes
Founding year: 1976
Member of IAWD since:

Water distribution (m³/year): ~ 11.000.000
Zweckverband Bodensee - Wasserversorgung
Zweckverband Wasserversorgung Fränkischer Wirtschaftsraum
Szegedi Vízmű Zrt.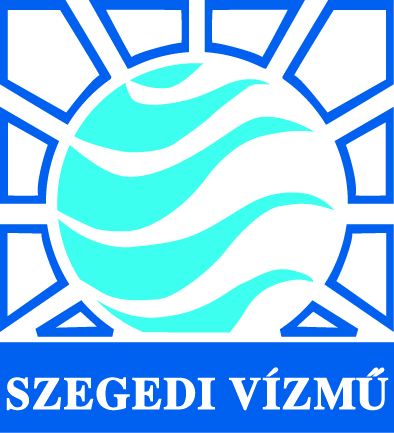 1840  launch of Szeged's pipeline service
1887  start of Szeged's water supply
1904  start of public-drinking water service
1949  Establishing the Szegedi water- and sewerage Company
1985  establishing current water production-capacity
1994  contract with Veolia's predecessor
1998  handover of Szeged wastewater treatment plant-phase I/A (mechanical cleaning)
2003  start of ISPA investment(drainage, biological cleaning)
2008  end of ISPA investment
2013  operating licence
2016  project of drinking water quality improvement
OPERATIONAL FORM
Szeged: Asset rental contract until 2024
Algyő: concession until 2018 + 5 years
Utility owners
Operated utility asset:  EUR 145 million
Main activities:
Drinking water service
Sewege disposal and biological waste water treatment
Rain water disposal
Water utility-reconstruction 
DATA OF 2017
Drinking water-number of connections: 31 358
Number of drainage-connections: 28 367
Amount of produced water: 11 753 504 m3
Drinking water sold: 8 558 646 m3
Disposed waste water: 18 655 610 m3
Length of water network: 689 km (Budapest- München)
Length of sewerage: 568 km (Budapest – Salzburg)
Length of open ditches: 247 km
OWNERSHIP INTRODUCTION
Independent corporate governance
Application of professional aspects
Politics-free management
Investor's support and strict control
Exercising ownership rights via general assembly
municipality negotiates with company through their professional staff and elected committies,mainly about development and reconstruction issues
Contact:
88. Tisza Lajos krt., Szeged, 6720
Phone: +3662-558855
Fax: +3662-558800
Mail: vizmu@szegedivizmu.hu
Website: www.szegedivizmu.hu
CEO: Zoltán Istókovics
Founding year: 1949
Member of IAWD since: 2017
Water distribution (m³/year): ~12.622.440
Regionalni Vodovod Crnogorsko Primorje
S.C. Apaserve Satu Mare S.A.
Gemeinde St. Moritz - Wasserversorgung
Water Supply and Sewerage Association of Albania (SHUKALB)

The Water Supply and Sewerage Association of Albania (SHUKALB), which was established in 2000, is a professional, not-for-profit Association of water supply and sewerage professionals, who wish to improve the management of the Water Supply and Sewerage Sector in Albania, making it efficient, sustainable and effective in accordance with the current laws and regulations in Albania. The Association is legally registered in the Court of Tirana.
SHUKALB vision is "Acknowledged leader in advancing quality performance and sustainability in the water sector".
The Association's Mission Statement consists of four main mission objectives:
To advocate the collective interests of professionals in the water sector in Albania.
To serve as a leading resource for knowledge, professional development and networking.
To invest time and resources to build awareness and attract future generations to seek a career in the water sector.
To be a positive force for mutual understanding, collaboration and regional partnerships in the Western Balkans.
Contact:
Rruga "Pjeter Bogdani", 39/1,k. 5, Ap.3
Tirana, Albania
Phone: (+355/4) 2245 101
Fax: (+355/4) 2245 101
Mob: (+355) 69 60 12 782
E-mail: member@shukalb.al
Website: www.shukalb.al
CEO: Elisabeta Poci
Founding year: 2000
Member of IAWD since: 2017
Austrian Association for Gas and Water (OVGW)

Founded in 1881, OVGW has worked to promote the Austrian gas and water supply industries and associated sectors in all matters of scientific research, technology, business and legislation. OVGW is a non-profit organization based upon voluntary membership.
Of focal concern is state of the art, research and development in the drinking water sector are at the cutting edge of science and technology.
OVGW represents members' interest vis-à-vis public authorities, corporations and other institutions.
OVGW advises members in business and technical matters.
OVGW maintains a network with other professionals in the field, decision makers and public officials - both nationally and internationally.
OVGW compiles rules and guidelines for the Austrian water sector, setting the state of the art.
OVGW promotes and coordinates the sustainable and adequate supply of clean drinking water in Austria and protection of drinking water resources.
Furthermore, OVGW funds research projects, certifies products and professionals in the water sector, organizes trainings and conferences.
Contact:
Schubertring 14, 1010 Vienna
0043 (1) 513 15 88 0
office@ovgw.at
Website: www.ovgw.at
CEO: Michael Mock
Founding year: 1881
IAWD Member since: 2016
Association for Water and Environmental Protection Sector "Aquasan network in BiH"

Aquasan members are experts from the water and environmental protection sector from Bosnia and Herzegovina and South-East Europe i.e. representatives of state, entity and cantonal line ministries, entity water agencies and funds, local government units, water utilities, research institutions, NGOs and private sector, which makes Aquasan a unique association in the region. Aquasan has positioned itself as a relevant actor in the region especially in terms of developing and implementing regional capacity development programs and exchange of know-how, experiences and best practices.
Aquasan was established in 2010 in response to challenges in the sector in BiH and namely lack of institutionally and legally defined roles and responsibilities in the sector, lack of cooperation amongst relevant actors at all levels – municipal, cantonal, entity and state level as well as lack of capacities to address these challenges. To this point, Aquasan has achieved:
Identification and addressing of most relevant issues in the sector through concrete initiatives and advocacy efforts for sector improvements;
Improved individual, organizational and institutional capacities in the sector;
Better sector networking by building up trust, communication, coordination and cooperation amongst sector stakeholders at all levels;
Aquasan is recognised for its:
Profound knowledge of legal and institutional framework in the sector;
Qualified staff and extensive experience in regional project management and implementation;
Well-established network of partners at local, national and regional levels;
Good reputation as a result-oriented partner with business-oriented approach;
Innovative approach by keeping up with developments in the sector;
Great teamwork.
Contact:
Address: Bosanskih banova 23, Bihac, Bosnia and Herzegovina
Phone: +387 37 307-993
Fax: +387 37 222-899
E-mail: info@aquasanbih.ba
Website: www.aquasanbih.ba 
CEO: Vesna Muslic, President
Founding year: 2010
Member if IAWD since: 2017
Bulgarian Water Association (BWA)
Water and Wastewater Association of Kosovo (SHUKOS)
Waterworks Association of Montenegro (UVCG)
Association of public service providers of Republic of Macedonia (ADKOM)
Romanian Water Association (ARA)
Association for water protection and preservation in the South of Serbia (WASS)
Association of Water Technology and Sanitary Engineering of Serbia (UTVSI)
E. Hawle Armaturenwerke GmbH
University of Natural Resources and Life Sciences
Diehl Metering GesmbH

Diehl Metering companies have shaped the history of metering for more than 150 years. As a full-service provider, we offer our customers the complete process chain from measuring instruments to data management from a single source. The Vienna-based Diehl Metering GesmbH serves the markets in Austria, Eastern Europe as well as the so-called "stan" countries in Central Asia with Diehl Metering products and solutions. Furthermore, the company operates a test station for bulk water meters up to DN 1,000 mm in cooperation with the Vienna city authorities.
Contact:
Hainburger Straße 33
1030 Wien
Tel.: 01 716 70 22
michael.hradecky@diehl.com
Website: www.diehl.com
CEO: Michael Hradecky
Founding year: 1993 as Elin Wasserwerkstechnik GmbH
Member of IAWD since: 1996

Hammerer System Messtechnik - Ingenieurberatung
Institute for Water Resources Planning "Jaroslav Cerni"