Danube Water Program Activities
The Danube Water Program aims to achieve smart policies, strong utilities, and sustainable services.  To realize this goal, it focuses on five areas of work (pillars): 
Sector governance and structure (pillar I)
Regulation, tariffs, and subsidies (pillar II) 
Benchmarking (pillar III)
Asset management and investment planning (pillar IV) 
and Service efficiency improvement (pillar V)
Focusing on these pillars has a clear logic: without effective and coherent structures of governance, proper regulation and tariffs, and accurate information about their assets and relative performance, utilities will not be able to manage themselves efficiently or to provide long-term, sustainable, and good-quality services.
Pillars I and II are traditionally of greater direct interest to policy makers and regulators, pillar III is of general relevance, while pillars IV and V are often discussed more closely with utility staff. However, the Program considers all pillars to be related, and many activities cut through various pillars to connect stakeholders who should, but typically do not, work together. For example, utility management and local governments can provide valuable perspectives on the political economy of utility governance reforms, and regulators can offer suggestions on how to provide better regulatory incentives for proper asset management and more efficient services.
Program activities fall under four broad categories: 
Analytical and Advisory Work, which is the development of new research or consolidation of existing material in order to improve the overall understanding of the situation and challenges of the sector in the region, and its use to inform policies in the region.
Knowledge Sharing Platform, where the focus is on exchanging and sharing experiences and lessons among countries, institutions and utility companies, e.g. at the Danube Water Conference.
Capacity Development activities targeting improved water and wastewater services at all levels, from utility companies and their management, to local government representatives, regulatory agencies and ministries.
A Competitive Grants window to finance local initiatives (under phase 1 and 2).
The Work Plan outlines each activity, including its main audience, objectives, and current status.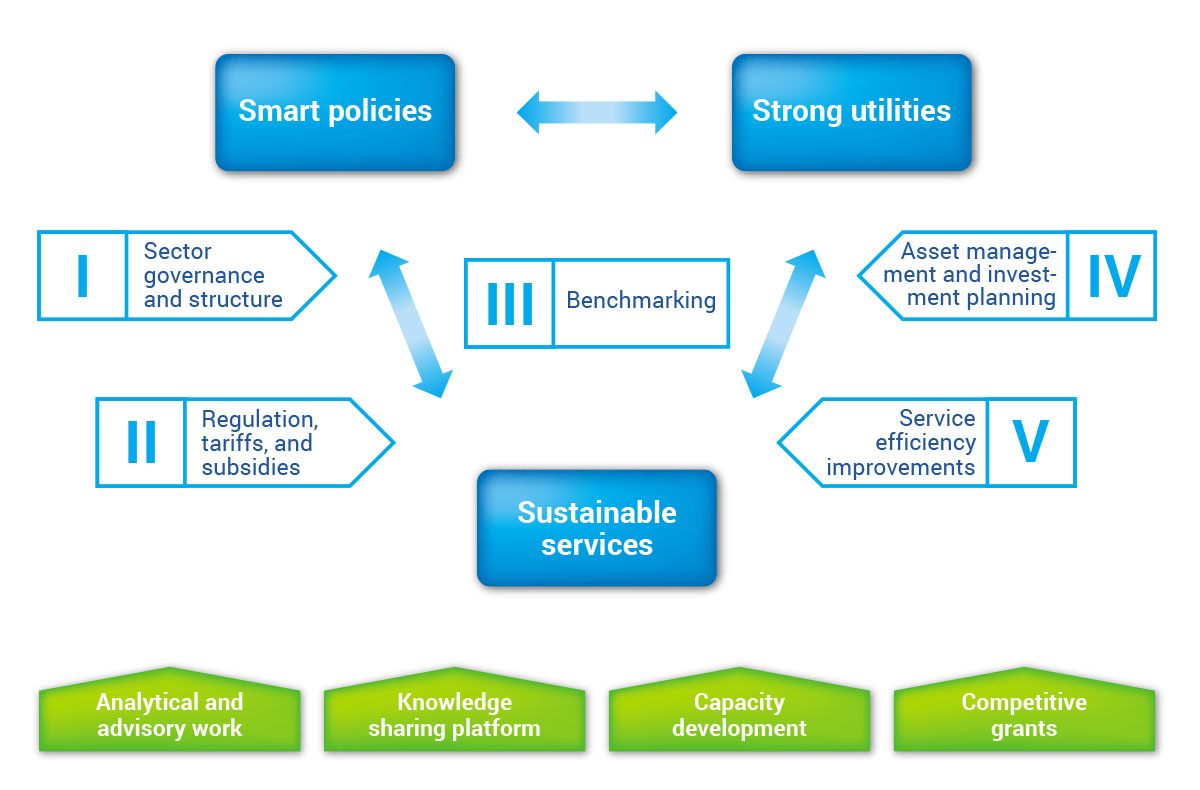 Related
 Danube Water Program 2019-2021 Work Plan
 Danube Water Program 2016-2018 Work Plan
Danube Water Program 2013-2015 Work Plan - February 2015 Update