On 7 February 2020, Aquasan Network in BiH organised the final workshop within the D-LeaP Non-Revenue Water Program and thus completed the delivery of the third training cycle of this program. The workshop took place in Banja Luka with the participation of 23 representatives from Water Utilities from Bosnia and Herzegovina. 
At the workshop, representatives of water utilities from from Cazin and Gracanica presented their revised NRW action plans, which were developed during the program implementation. The NRW action plans define short-term, mid-term and long-term activities and measures to reduce high NRW levels as well as timelines and resources required for their implementation. The participants were also provided with the opportunity to exchange the latest information and trends in NRW management as well as to share experiences with other participants.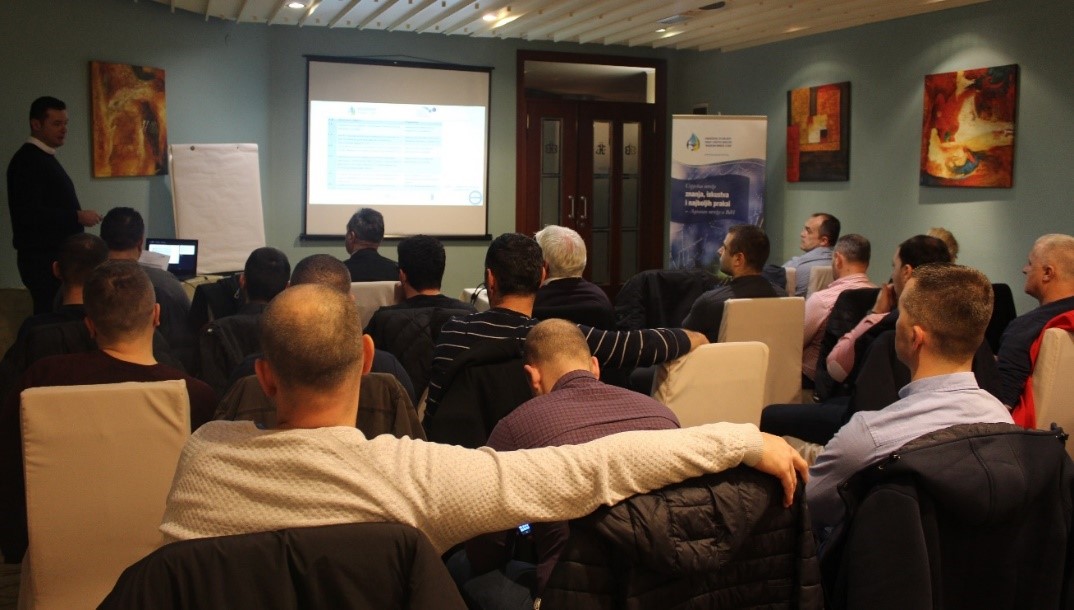 The third training cycle has been implemented for 14 water utilities from BiH. As a Non-Revenue Water Hub, Aquasan Network in BiH has previously implemented two training cycles for 18 Water Utilities. This significantly contributes to improving the understanding of water utilities about the importance and need for effective NRW management as well as strengthening their capacities and apply the knowledge and skills they have learned in their day-to-day work.