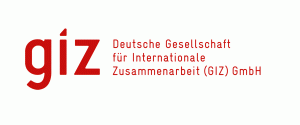 IAWD has entered into a collaboration with ORF/GIZ to support initiatives for the improvement of water and sanitation services so as to complement the work done under the DWP. GIZ/ORF (Open Regional Fund) has been supporting activities related to water services in South-East Europe and, after learning of each other's activities, it was agreed that a co-operation between the DWP and GIZ/ORF would ensure compatibility of actions and pool the resources available. An MoU between the DWP and GIZ was signed; as a consequence, two grant agreements were developed, committing resources of GIZ/ORF to be managed by IAWD in support of actions related to water service improvement. The actions under the two grant agreements are as follows:
"Regional Benchmarking Initiative for the Water and Sanitation Sector in South-East Europe" (RBI)
"Regional Dialogue Platform on Water and Waste Water in South-East Europe" (RDP)
In the continuation of the cooperation between IAWD and GIZ IAWD received another Grant to manage: "Market Study and Business Plan of Danube Water Conference (DWC) Product.
The project aims to test the market and prepare the relevant business plan and marketing strategy for DWC product.