The Danube Hub
By establishing the new Danube Hub, IAWD is upgrading the existing national and sub-regional Hubs operating under the Utility Benchmarking Program, in order to support capacity building and the sharing of knowledge and experience among its members and other utilities located in the Danube region. The Danube Hub is managed by IAWD with the support of the Hub coordinator Aleksandar Krstic.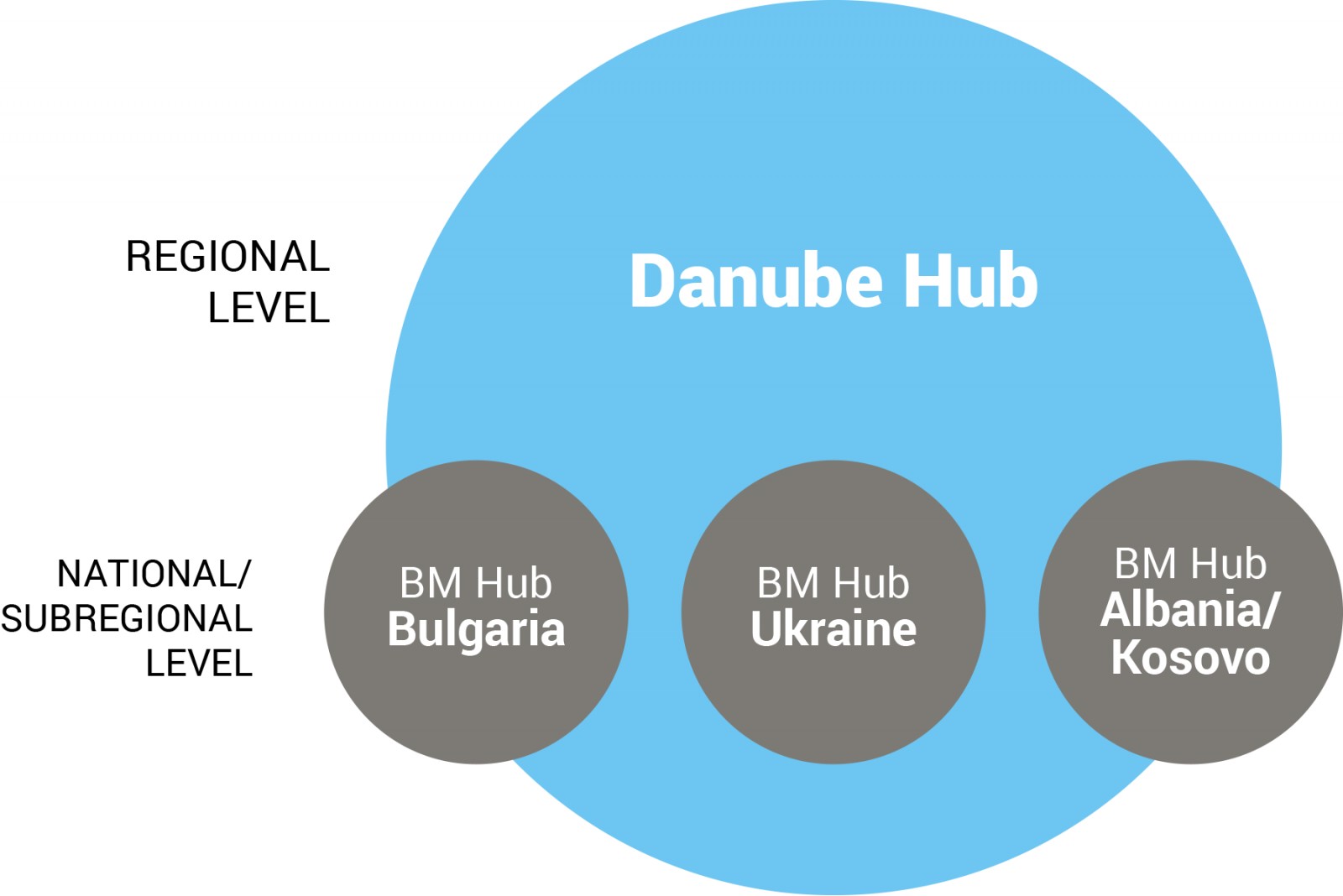 Note: for further information on national level activities, please consult the UBP page  on the D-LeaP main site. For information on the Utility Benchmarking Program (UBP) itself, please visit the UBP page or browse through the UBP leaflet. 
Until 2018, the European Benchmarking Cooperation (EBC) has acted as Technical Partner of IAWD  and provided the methodology as well as the IT platform for the benchmarking exercise. From 2019, IAWD will use its own utility benchmarking platform and conduct the benchmarking exercise according to the International Water Association standards.
The program offers two different assessment levels (standard and advanced). For maximum added value, participants are encouraged to choose the highest possible level. Which level best fits a utility depends on the availability of reliable data, benchmarking experience and ambition.